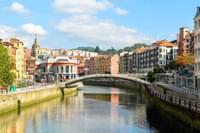 What London can learn from Bilbao about reattracting its lost talent
As London looks to attract people back to the city who left during the pandemic as home-working became the norm, Ivan Jimenez writes that London could learn a lesson or two from Bilbao on how to lure high skilled workers back to its streets.
Prior to Brexit and COVID-19, London held the title of the world capital of high-skilled workers. In 2016, it could boast the most internationally diverse executive community in the world, attracting business leaders from 95 nationalities, while 235,000-plus high-skilled jobs had been created in the capital over the previous three years to 2016, according to research by Deloitte.
However, the UKs departure from the EU triggered an exodus in this talent. Up to 1.3 million overseas nationals left the UK in the 12 months to January 2021, with almost 700,000 non-UK born workers having vacated London alone, according to the Economic Statistics Centre of Excellence. Office for National Statistics data also shows total immigration was considerably lower in 2020 than in previous years: an estimated 268,000 people came to live in the UK during 2020, compared with 592,000 people in 2019 and 538,000 people in 2018.
As the ONS points out, Brexit has not been the only reason: COVID-19 has been a major contributing factor too. In particular, the COVID-induced remote-working revolution has meant a rise in 'digital nomads' – those high-skilled professionals who have found the freedom to work anywhere and for whom quality of life has risen to the top of their personal agenda. As a result, alternative destinations for young professionals are becoming increasingly attractive.
One such place is my home region, the Basque Country: an autonomous province of Spain which ranks among the highest regions in Europe in terms of quality of life measures and lowest income inequality rates on the continent.
Not long ago, we faced similar challenges to the UK. Just like London, the Basque Country's leading cities like Bilbao and San Sebastian had lost many high-skilled workers too – in no small part as a result of a decline in traditional industries and because of the global financial crisis. Like many in southern Europe, we suffered an exodus of skilled labour from our domestic workforce – with about 5 per cent of Basque graduates relocating to France, Germany and the UK between 2008 and 2014.
To tackle this, the Basque government set about turning Bilbao and the surrounding areas into an engineering, high-tech hub. We invested in education – a move that now yields our region the highest proportion of science and engineering students in Europe. The region now produces half the car components manufactured in Spain, and a quarter of its aeronautical products.
But although now half of Basque college leavers graduate with STEM qualifications, we still needed to attract more high-skilled workers. That's why the Biscay government introduced a number of incentives to attract professional talent, entrepreneurs, and start-ups. This included, for example, those relocating to certain provinces in the Basque Country with a degree receiving a 35 per cent income tax rebate for six years, companies benefiting from a corporation tax rate one per cent lower than Spain, and implementing generous R&D tax incentives.
This business-friendly tax climate has paid dividends for the region's economy, with the Basque Country now providing the highest GDP per capita rate in Spain, with the exception of Madrid, and with the highest salaries in Spain for IT professionals.
But COVID-19 also meant an opportunity to entice the growing number of digital nomads too. So, since the 1st of January this year, high-skilled workers migrating to the Biscay region and entrepreneurs establishing a base in the province, for example, now qualify for up to a 50 per cent income tax deduction across an 11 year period.
Contrast this welcoming approach with the UK government's new points-based immigration system, which as a means of weeding out low-wage entrants to the country has also had the effect of blocking critical labour from reaching the UK. The knock-on effect of this means that, according to the Chartered Institute of Personnel and Development (CIPD), 40 per cent of UK employers have hard-to-fill vacancies.
If the UK, and London in particular, wants to hold on to its status as a world-leading destination for talent – with a high-skilled economy at its heart – it needs to fundamentally shift from its current position. If it really wants the chance to regain its crown as the number one destination for international labour, it shouldn't be putting up barriers, it should be designing policies to attract back its lost talent. If it doesn't, other European countries will be quick to take advantage in the global race for talent.
Ivan Jimenez is Managing Director of Bizkaia Talent, established by the Biscay Government in the Basque Country as part of its strategy to revitalise the region.
What to read next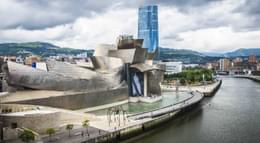 With Liz Truss and Rishi Sunak expected to renew commitments to...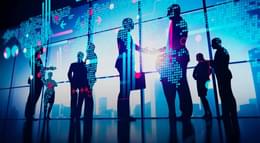 With a Brexit deal now negotiated, Britain must turn its attention...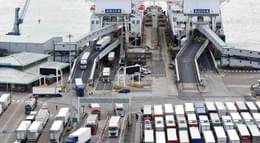 The introduction of the EU-UK Trade and Cooperation Agreement in 2021...