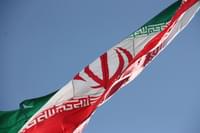 New Iran sanctions are pointless if we can't enforce existing rules
With the recent announcement by Foreign Secretary James Cleverly that the UK will impose new sanctions on Iran, other policy professionals have reported that previous sanctions, which were lifted with the signing of the Joint Comprehensive Plan of Action (JCPOA) known as the Iran Nuclear Deal, should be reinstated as well. However, bringing old sanctions back while pushing new sanctions forward is merely a political tactic to demonstrate strength with little substance, ignoring the glaring truth that sanctions against Iran are failing and more robust measures are needed.
In 2015, the JCPOA offered Iran relief from sanctions in exchange for the agreement to restrict and dismantle its nuclear power and uranium enrichment program. However, UN Security Council Resolution 2231, which endorsed the JCPOA, has a "snapback" provision, allowing previous sanctions to be reimposed in the event of "significant non-performance of commitments under the JCPOA." Even if sanctions were snapped back, they would likely have a minimal effect since Iran is already hit with much more comprehensive sanctions and has been demonstrably capable of evading them.
Reports that several UK universities have received Iranian funding for research studies to develop military advancements such as drone technology improvements underscore how misguided the Government is with respect to understanding its adversary and its own administrative limitations regarding sanctions enforcement.
While some policy professionals and Government ministers continue to tout increased sanctions or reimposition of old sanctions as a cure-all for the Iranian threat, adding new measures is pointless if the UK fails to enforce its existing sanctions regime. As weak sanctions enforcement remains a problem, with no indication that it will abate, sanctions on Iran without proscribing the Iranian military's Islamic Revolutionary Guard Corps (IRGC) as a terror organisation pursuant to the Terrorism Act 2000 is essentially an empty threat.

Recognising that sanctions have failed and that proscription carries the stronger force of law by outlawing support for proscribed groups and imposing criminal penalties on violators, other interested parties have offered alternatives to effectuate proscription. In the Shadow Home Secretary Yvette Cooper's recent statement outlining Labour's national security agenda, she announced their intent to proscribe the IRGC and to "bring forward new changes to legislation to allow the government to ban hostile state-sponsored organisations". What she called a "bespoke proscribing mechanism" would be used to circumvent the challenges of proscribing the IRGC within the parameters of the Terrorism Act 2000, which some have said cannot apply to the IRGC as it is a branch of the Iranian military.
However, Jonathan Hall KC, Independent Reviewer of Terrorism Legislation, noted on 11 January 2023 that while proscribing the IRGC may run contrary to the UK's established view that the Terrorism Act 2000 cannot designate State forces and therefore States as being "concerned in terrorism", his comment that the consistent policy of the UK Government to "treat terrorism by states as falling outside the Terrorism Act 2000" appears to be only "a policy position rather than a view on the interpretation of the Act."

Essentially, the Terrorism Act 2000 does not prohibit designating State actors as terrorist entities, but rather it can be open to interpretation to include terrorism by State actors when their actions are consistent with the definition of "hostile State activity" in the context of terrorism as being aggressive or threatening action that is not a legitimate use of force and violates international humanitarian law.
Moreover, as the new National Security Act fails to fully allow the proscription of State actors, the simplest and fastest route would be to interpret the Terrorism Act 2000 to include State organisations like the IRGC, whose conduct evidently includes acts of terrorism, irrespective of the UK's long-standing policy position. 
To delay proscription further would only embolden the IRGC and set an unfortunate example for other States to follow, where they could incorporate hostile non-State actors into their official government structures to evade UK proscription laws.
As there has long been cross-party support for proscribing the IRGC, the source of delay appears to solely lie with Government, which has been unable to adequately explain to Parliament and the country why it is not using existing laws like the Terrorism Act 2000's proscription provisions to safeguard the UK. Since the interpretation of the law does allow for the proscription of State actors, the Government must cease promoting insufficient sanctions and effectively exercise its duty to protect the public by proscribing the IRGC.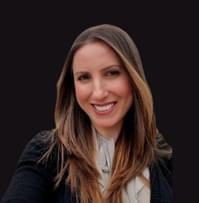 Elizabeth Samson is an international lawyer, an Associate Research Fellow at the Henry Jackson Society and a former Visiting Fellow at the Hudson Institute.
What to read next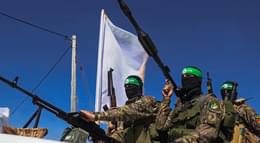 Islamic Revolutionary Guard Corps encourage an "apocalyptic war" against Jews and...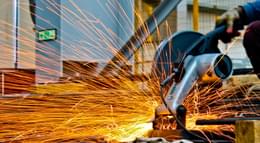 The Chancellor should use his Autumn Statement to give support to...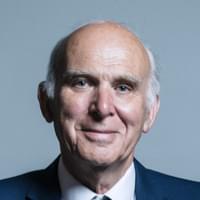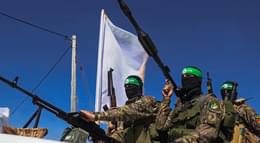 Islamic Revolutionary Guard Corps encourage an "apocalyptic war" against Jews and...