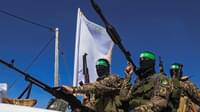 Ban Iranian extremists behind Hamas attacks
The streets of London have recently become a parade ground for terrorist sympathisers, and the British government and law enforcement have a tough task before them. Phrases like "Intifada from London to Gaza" and "From the river to the sea, Palestine will be free", which are Hamas' rallying cries for the murder of Jewish people and destruction of the State of Israel, are now proudly shouted in the streets of Britain's capital.
It is illegal to celebrate Hamas in the United Kingdom.
Proscribed or "outlawed" in 2021 via provisions of the Terrorism Act 2000, Hamas was deemed to be "concerned in terrorism." The Act makes it a criminal offense to belong to the group, attend its meetings, support its aims, meet its members, or carry its flag or logo in public, but blatant violations of these restrictions have become commonplace.
Materials celebrating Hamas terrorists, images of Hamas paragliders invading Israel, and pictures of dead Israeli babies are just some of the horrific displays from British demonstrations since October 7, when Hamas invaded Israel's sovereign territory, torturing and killing more than 1,400 people, injuring thousands, and taking more than 240 Israeli hostages back to Gaza to be hidden in their labyrinth of underground tunnels.

Despite efforts to mitigate unrest, arrest individual violators, and crack down on pro-Hamas protesters, London's Metropolitan Police warns that it is facing an uphill battle.
Recent reports indicate that Tehran operatives have been actively fomenting civil and political unrest by infiltrating rallies, inciting pro-Hamas protests, and spreading disinformation online. Iran's promotion and orchestration of terrorist agendas in the UK, in addition to their well-documented funding of proscribed terror groups, underscores the need and urgency to proscribe Iran's infamously brutal Islamic Revolutionary Guard Corps (IRGC) as well.

Organisations with alleged links to the Islamic Republic's campaign to influence the political climate in Britain include the Islamic Centre of England and the Islamic Human Rights Commission. In addition, the Islamic Student Association of Britain, which hosts lectures by IRGC leaders encouraging students to fight an "apocalyptic war" against Jews and Iran's enemies, have been disseminating the Ayatollah's recent propaganda messages and materials calling for the destruction of the State of Israel.
Iran must not be allowed to use the UK as fertile ground for their fundraising initiatives
Iran is a primary funder of Hamas, and as of 2023, the US State Department estimates that Iran provides Hamas with roughly $100 million USD per year. Tehran also funds its proxies such as Hezbollah in Lebanon and the Houthis in Yemen, among others, who are now using Iranian-funded weapons to wage war respectively against northern Israel and against US targets in the region. As the world's greatest funder of terror, Iran deploys the IRGC as its extrajudicial and extraterritorial agent to gain supporters of the regime's Islamist agenda and raise funds, increasingly now in the UK.
Senior leaders of Hamas and Hezbollah confirmed that the IRGC helped plan the assault on Israel, meeting with them since August in Lebanon, and the extent of the IRGC's logistical support of terror groups is now on full display, with the IRGC finally authorising the assault from Beirut on October 2. In addition, the latest boasting of the Iranian Army's Chief of Staff, Mohammad Bagheri, about the 400 kilometers of tunnels under Gaza as the location in which "Hamas fighters prepare for battle" comes as no surprise since they were built utilising Iranian technology and training.
Although Britain imposes sanctions on the IRGC to ostensibly thwart its support for global terrorism, the IRGC has been successfully evading those sanctions for years and practically operates with impunity in the UK. No UK law presently criminalises support of the IRGC and public praising of Iran's involvement in the Palestinian "resistance", code for Hamas' terror campaign, is now becoming commonplace.
Exasperated by government inaction, 70 legislators led by Lord Dannatt, former head of the Army, Lord Carey, former Archbishop of Canterbury, and MPs Sir Iain Duncan Smith, David Davis and Liam Fox, have renewed their calls to Prime Minister Rishi Sunak "to recognise the urgency of proscribing the IRGC as a terrorist organisation" as doing so would be a "significant step towards peace, stability, and justice in the Middle East and beyond". 
Indeed, with Met Police Chief Mark Rowley warning that Hamas' war against Israel is accelerating terrorism in the UK, it is imperative that the British government now proscribe the IRGC.
With increased suppression of pro-Hamas protesters in accordance with the Terrorism Act 2000, activists could simply make a rhetorical shift to supporting the IRGC and the Iranian regime as code for supporting terror, and there is presently no law to stop them.
As Israel's war against Hamas threatens the regional stability of the Middle East, Iran must not be allowed to use the UK as fertile ground for their fundraising initiatives and pro-terror advocacy. The UK's presently volatile pro-terrorist domestic climate is extremely concerning, and while outlawing terror groups like Hamas via proscription may not be a silver bullet, it is a powerful and effective tool. 
The government and Met Police crackdown on pro-Hamas demonstrators since October 7 is an important first step, but if the British government is to make any real headway in fighting terror and protecting UK citizens, they must proscribe the IRGC and finish the job by outlawing the funders of terror as well.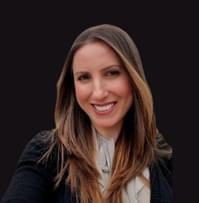 Elizabeth Samson is an international lawyer, an Associate Research Fellow at the Henry Jackson Society and a former Visiting Fellow at the Hudson Institute.
What to read next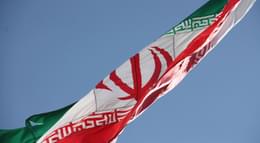 The Government must cease promoting insufficient sanctions and effectively exercise its...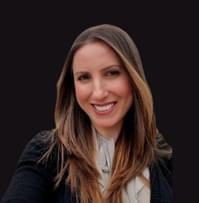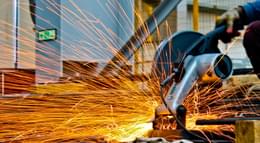 The Chancellor should use his Autumn Statement to give support to...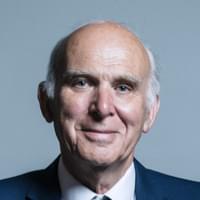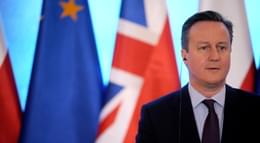 Despite strong personal relationships, David Cameron brings with him a slew...