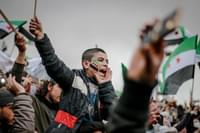 Syrian sanctions will hurt civilians most
Even though most emergency responses for the provision of aid to southeastern Turkey and northwestern Syria have ceased in the time since the devastating February 6th double earthquakes that killed over 50,000, significant challenges remain in the area. Within 48 hours of the earthquakes, the United States Treasury Department implemented Syria General License 23, a sweeping provision that lifts sanctions, for 180 days, on all financial transactions related to earthquake relief otherwise prohibited by Syrian Sanctions Regulations. 
Countries throughout the Middle East and in the international community seized on the opportunity to critique the US's sanctions regime: after all, the sanctions applied on Syria have rendered economic prosperity and access to medical treatment near-impossible, even for those in opposition-controlled areas.
Since 2011, the United States and its Western partners have maintained a strict sanctions regime against Syria to address state-sponsored violence against civilians and encourage a democratic transition of power. Made up of an asset ban, travel restrictions, arms embargo, financial restrictions, and import bans on petroleum, metals, and other Syrian exports, economic sanctions have had a profound impact on the Syrian economy.

However, economic sanctions have also had an impact on Western NGOs working in Syria. Because of the bureaucracy associated with acquiring export licenses to Syria, many payment platforms and banks refuse to send money to accounts or entities in Syria, and frequently block transactions. While General License 23 aims to alleviate some of these issues, there remain key questions: what happens when GL23 expires, currently set for August 8th, 2023? How will NGOs operating within Syria manage the implementation and provision of aid with renewed sanctions?
It remains highly unlikely that the Treasury Department will extend GL23 beyond August 8th. Importantly, GL23 specifically notes that rebuilding efforts are considered part of earthquake aid, an allowance that is threatened to disappear after GL23 ceases implementation. Materials to aid construction are generally prohibited by the sanctions regime given that they are classified as dual-use items. Concrete and steel may be used to reconstruct rebar and pour foundations for buildings, but they can also be used to build bunkers and create weapons.
While GL23 temporarily eases restrictions on dual-use materials for 180 days, the quantity of concrete needed, and extent of the damage of the earthquake mean that it is unlikely that enough dual-use items will have been imported into earthquake-stricken Syria before GL23 expires. The U.S. government states that GL23 is not designed for long-term reconstruction efforts, but rather the erection of temporary structures, clearing of rubble, and repair of roads.
After the expiration of GL23 on August 8th, it may take months if not longer to acquire export licenses to Syria for dual-purpose items, meaning critical aid must wait for approval in Washington.

The work of smaller NGOs is particularly impacted by the uncertainty associated with GL23. The lack of centralisation of sanctions legislation means NGOs are forced to contend with tens of regulations and government instruments to determine if the aid they wish to provide can be provided. These issues are compounded as export regulations have rapidly changed following the earthquake.
NGOs are forced to contend with tens of regulations and government instruments
Therefore, small NGOs may be capable of providing greater aid because of GL23, though they may not necessarily have the legal infrastructure to identify the extent to which GL23 reduces US sanctions.
The earthquake has been a turning point for the future of Western sanctions against the country. The US Treasury and Department of State must seriously consider the ramifications of GL23 and ceasing its effect, as well as assess the amount of reconstruction to critical earthquake-damaged infrastructure that GL23 has allowed to continue. Assessing these material benefits must come first in a region that is hesitantly, but slowly, aligning itself with the Assad government.
Should sanctions be reapplied in full on 8th August, NGOs in opposition-held Syria will find themselves squeezed for resources, creating near-impossible conditions for the proper rebuilding of earthquake-impacted areas. Instead, the US and its Western allies must take GL23 as an opportunity to reshape the sanctions regime against Syria, targeting certain actors and allowing NGO-led rebuilding efforts to continue for the most vulnerable. Furthermore, sanctions must be re-defined according to Washington's alignment with key Middle Eastern players, particularly Saudi Arabia, in the months after Syria's re-integration with the Arab League.
Ethan Dincer writes alongside Jeffrey Love, Senior Analyst at London Politica.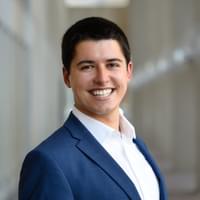 Ethan Dinçer is a geopolitical analyst and consultant specialising in the Middle East and North Africa and Research Director at London Politica.

What to read next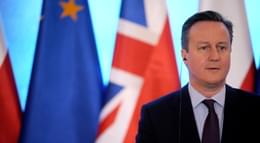 Despite strong personal relationships, David Cameron brings with him a slew...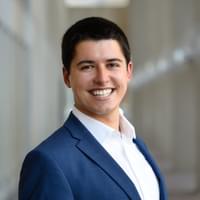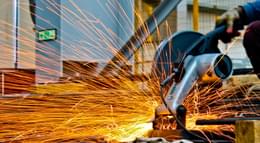 The Chancellor should use his Autumn Statement to give support to...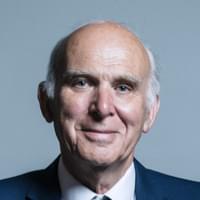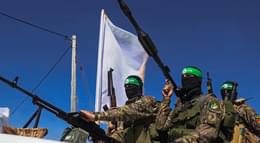 Islamic Revolutionary Guard Corps encourage an "apocalyptic war" against Jews and...