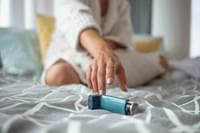 World Asthma Day 2022: Environmental impact of respiratory care is key issue
The environmental impact of respiratory care has contributed to a significant increase in the online conversations among healthcare professionals (HCPs) surrounding today's World Asthma Day 2022, a new study reveals.
Ongoing research by specialist digital insights consultancy, Creation Healthcare, into online mentions of respiratory illnesses by HCPs saw a 15 per cent increase to 2,578 posts between 21 March and 20 April compared to the previous month (21 February – 20 March). Meanwhile, the number of HCPs participating in the debate increased by 16 per cent to 1,329.
Growth was driven by a range of topics, including the environmental impact of respiratory care as well as discussion among healthcare professionals surrounding new PPE guidance.
The findings were based on the analysis of HCP Twitter conversations in the UK discussing respiratory disease and related terms between 21 March and 20 April 2022 using CREATION Pinpoint®.
Environmental Impact of Respiratory Care
The launch of the new website for Greener Practice contributed to a rise in the discussion of the environmental impact of respiratory care. The UK's primary care sustainability network was mentioned 26 times by UK HCPs over the period with many extremely positive about the tools for GPs looking to reduce the environmental impact of their respiratory care. According to the study's authors, HCPs are looking for care for respiratory patients to be more environmentally friendly than ever. Studies suggest that switching just 10 per cent of inhalers to ones that do not use liquefied compressed gas could reduce CO2 emissions by 58,000 tonnes a year. This need for more environmentally friendly solutions is seen as being of even greater importance given the upward trend in the prevalence of respiratory conditions.
World Asthma Day
The study also identified leading HCP influencers active in the online debate surrounding respiratory care as well as the impact of key awareness events, such as World Asthma Day 2021 and #AskAboutAsthma 2021.
It reveals how awareness events have in the past seen the level of discussion among HCPs surrounding non-COVID related respiratory care more than double.
Top HCP Influencers
The study also identified the UK's most prominent HCP Digital Opinion Leaders on respiratory diseases over the past 12 months.
Top of the list is GP and Oxford University professor of primary care, Dr Trisha Greenhalgh, who has over 170,000 followers and a reach nearing the 100,000 mark. Dr Greenhalgh also boasts 26,069 HCP followers, further highlighting her digital influence. Second is paediatric infectious diseases clinical research fellow Alasdair Munro, with over 48,000 followers and a reach of 34,792.
Commenting on the research, Creation Healthcare insights data analyst Mark Sullivan said:
"Our latest research offers a variety of insights surrounding World Asthma Day 2022. It demonstrates how healthcare professionals and patients themselves are becoming increasingly aware of the environmental implications of different treatment methods and, where possible, ways to mitigate any detrimental effects.
"But, it also reveals the powerful impact of awareness days and events, such as World Asthma Day, in driving conversion online among HCPs and the subsequent impact this has with the wider public.
"Lastly, it also reveals the healthcare professionals who are most active in the online discussion surrounding respiratory diseases.
"The findings should be of particular interest to advocacy groups looking to optimise their online engagement in the area of respiratory diseases."
What to read next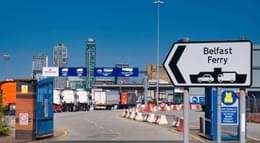 A renewed commitment to rebuild trust and dialogue and to repair...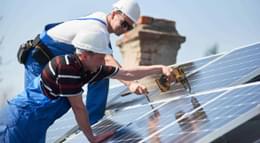 The UK is staring down the barrel of a major skills...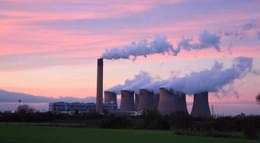 The public in both the UK and other European nations are...