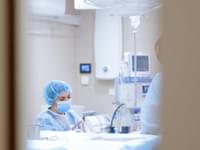 Unmasking health inequalities in the UK
In the United Kingdom, a disconcerting reality is that health inequalities continue to plague the population. 
These inequalities go far beyond mere differences in access to medical care. They encompass a complex web of social, financial, and legal determinants that shape the well-being of individuals and communities. As the current Government embarks on its ambitious five missions to tackle pressing challenges, it is imperative to confront the underlying health disparities highlighted by the research conducted by the University of Cambridge Public Health Research Centre.
Studies have consistently shown that healthcare accounts for a tiny proportion of the overall determinants of health inequalities. 
Between 2003 and 2018, socioeconomic inequality was attributable to one death every ten minutes, accounting for 35.5% of premature deaths. Such findings suggest that socioeconomic inequity limits the nation's growth, costs £31-33 billion a year in lost productivity, £20-32 billion in lost tax revenue, and higher benefit payments. 
As we all know, the COVID-19 pandemic unveiled a harsh reality. It acted as a magnifying glass on existing health inequalities. It allowed new disparities to emerge, whereby the pandemic toll was disproportionately felt within disadvantaged communities. Although the UK's past efforts in addressing health inequalities are notable, the emerging trends emphasise the urgent need to address these issues as a fundamental component of the UK's post-pandemic recovery and rebuilding efforts. For example, if health in those living in 'left behind' neighbourhoods were raised to the UK's current average, an extra £29.8 billion could be added to the country's economy each year.
One significant and successful previous initiative was the cross-government health inequality strategy, conducted between 1999-2010. In addition to "downstream" policies, such as distributive changes to NHS funding, or the establishment of NICE, it targeted a multi-sectoral approach focused on improving social determinants of health.
It emphasised the importance of early intervention, community engagement, and collaboration among governmental agencies, healthcare providers, and local communities. The strategy was broadly successful, coinciding with reduced life expectancy and infant mortality inequalities. However, inequalities which received less focus, such as mental health or self-reported health, failed to narrow.
However, inequalities which received less focus, such as mental health or self-reported health, failed to narrow.
Other critical efforts for addressing health inequalities have been related to progressive policy change, which sought to devolve financial and political power away from Westminster towards regional and local governments—doing so allowed for devolved governments and local authorities to make dynamic decisions appropriate to their population's specific needs. For example, the Fairer Scotland Action Plan 2016 prioritised reducing inequality and promoting inclusive growth through multi-sectoral approaches. Efforts included addressing social determinants, adopting the Health Inequalities Impact Assessment tool, and implementing public health interventions, like minimum unit pricing for alcohol.
Reducing health inequalities in the UK requires a comprehensive and cross-government strategy that places health at the forefront of policy decisions. In the short term, the Government could consider establishing a multi-sectorial representative task force that could work collaboratively to identify and address the social determinants of health inequalities, develop targeted interventions, and monitor progress, thus ensuring a holistic approach to reducing disparities. One method to achieve this could be the use of Health Impact Assessments, promoting prospective analyses of how policy decisions can, directly and indirectly, impact the health of a population.
In the longer term, the UK could strengthen its commitment to addressing health inequalities by enacting vital targets within the Major Conditions Bill. This legislation could establish specific and measurable goals to reduce health disparities, focusing on critical areas such as infant mortality, life expectancy, chronic diseases, mental health, and access to healthcare services. The Major Conditions Bill could provide a framework for sustained action by setting ambitious targets and holding the Government accountable for achieving them. Additionally, robust monitoring and evaluation mechanisms should be implemented to regularly assess the impact of policies and interventions, adjusting as needed to ensure effective and equitable outcomes.
These approaches will require collaboration, political will, and sustained commitment from all sectors of society. Still, they could offer a promising path towards a more equitable and healthier future.
Written in collaboration with Dr Lisa Cameron MP, Léa Beretti (Trainee Clinical Psychologist), Dr John Ford and Dr Ian Holdroyd (University of Cambridge Public Health Research Centre).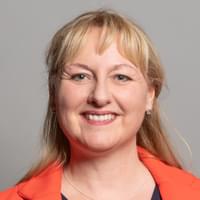 Dr Lisa Cameron is the Conservative MP for East Kilbride, Strathaven and Lesmahagow.
What to read next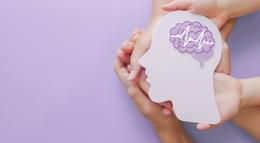 The Royal College of Psychiatrists are sounding a clarion call highlighting...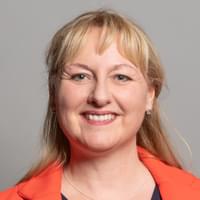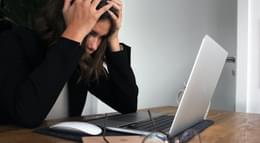 In the complex web of human existence, few threads are as...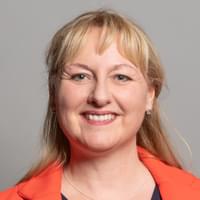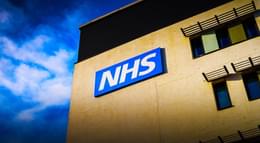 It is estimated that one-quarter of entrepreneurs in the UK are...