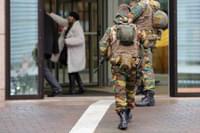 The G7 was a great chance for the West to stop Islamic State, time is running out
The idyllic Cornish coast where this year's G7 met and the arid Sahara desert seem worlds apart. Yet they are closer than you think. Faced with the imminent return of IS, and having failed to adequately consider them at the recent G7 summit, world leaders must attempt to restore global peace based on practical initiatives rather than empty slogans.
Law and order, especially in countries most vulnerable to Islamist terrorism, should be a cornerstone of the G7 agenda. Without it, the stated goals of trade, public health and environmental sustainability can never establish firm roots. But surprisingly, Islamic State (IS), Boko Haram, and numerous other threats to world peace were nowhere to be seen on the G7 timetable.
In the eyes of some analysts, West Africa is the new hotbed of Islamist and jihadist activities, perhaps even the incubation site of a new Islamist caliphate. Ever since IS was driven from its occupied Syrian and Iraqi heartlands in March 2019, their long-term focus has shifted to their 'provinces' abroad.
There are numerous sites globally where this happening. In the Philippines, the IS branch known as Abu Sayyaf terrorises locals and Western visitors alike with pirate raids. Similarly, and closer to home for IS, the Sinai branch of the group continues to effectively operate with impunity, where they recently martyred an innocent Coptic Christian man by the name of Nabil Habashi Salama. However, IS' activities in the Sahel and sub-Saharan region are perhaps the most troubling. It is here, in a region plagued by religious and ethnic conflict, ecological instability, famine, and containing multiple nations that rank at the bottom rungs of the failing states index (Nigeria being number 15), that they are in the 'best' possible position to dig in their heels and fester, perhaps to return one day with a vengeance.
For the people of West Africa, especially Nigeria, where Boko Haram pledged allegiance to IS in early 2015, leading to the creation of the aforementioned "West Africa Province", this means an ever-intensifying state of insecurity, violence, and destruction.
But even if Europe and the US are currently spared the slaughter of innocent civilians that sub-Saharan nations have to deal with on a daily basis, what does it mean for us in the longer run? It almost certainly means a repeat of the events which led to the creation of the original Islamic State in the first place: a series of failed states and war-torn regions devoid of effective government and suffering a power vacuum just waiting to be filled by this new African caliphate. Were such caliphates to emerge, the newly emboldened and reinforced terrorists will begin targeting afresh Western civilians both in Africa and in Europe. In Africa, they will continuously and increasingly target Western interests, westerners and humanitarian workers as trophies. The UK Government has repeatedly made clear that humanitarian workers should never be a target, but keep in mind that we are not dealing with people who play by the rules.
Over in Europe, with its porous borders (both physical and digital) across which warped ideologies can be imported from West Africa with ease, their jihad will reach us sooner or later in our homes, workplaces, public transport, and houses of worship. Moreover, not only are jihadists likely to use West Africa as a launch pad for attacks against the West, but a stable base in the region could also result in a new wave of jihadist fighters joining from the West. Then there's the possibility of the establishment of new drug routes for illegal trafficking activities, alongside various other crimes which will keep the terrorists funded in West Africa.
Whether they resume their previous apocalyptic rhetoric remains to be seen (although it remains unlikely as long as they do not hold territory in the Levant), but that won't change the fact that they will almost certainly do everything in their power to goad the United States and other western powers into a head-to-head confrontation either in Africa, or if possible, the Middle East.
The difference this time is that Western intervention – which admittedly was never an especially viable solution in the first place – would carry serious risks of sparking a major global conflict. The stabilising influence of Russia in the Middle East (despite their tense relationship with the USA) is effectively non-existent south of the Sahara, and China is eager to expand its sphere of influence into the African interior. A proxy war similar to that being waged between the USA and Iran or Hezbollah in Central and South America via drug cartels may emerge.
Whatever the outcome, it will be a disaster for the West. Whether more boots on the ground and American war dead transpire, or bloodshed on the streets of Europe once again, G7 nations must put a stop to the return of IS and the rise of other jihadi groups in West Africa whilst it's still in its embryonic stage, or there may be disastrous consequences.
Ayo Adedoyin is Chief Executive of PSJ UK, a humanitarian organisation campaigning against the persecution of Christians and other minorities in Nigeria.
What to read next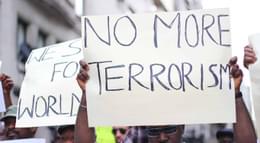 Increasing levels of domestic terrorism in Nigeria are threatening the potential...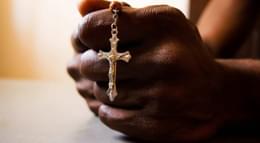 The International Criminal Court is failing to defend the human rights...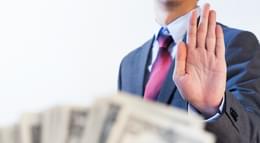 The UK must wake up to the fact that in Nigeria,...