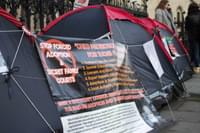 European governments must apologise for forcing unwanted adoptions
Governments across Europe must apologise for the adoption scandal that took place in the latter half of the 20th Century, and help victims trace their relatives and heritage, writes James P. Axiotis.
When I was just nine months old I was ripped away from my birth mother, just because she wasn't married.
So when I read that a report published by the Joint Committee on Human Rights has recommended that the government apologise to women like my birth mother, it resonated. It reignited in me the frustrations I have at the lack of remorse by governments that allowed this to happen.
Some 185,000 women in 1950s, 60s and 70s Britain were "shamed" and "coerced" into giving up their babies, a committee inquiry found. But that is only half the story. What few people know is that the same was happening across Europe at the same time including in my homeland, Greece.
Governments need to make a collective apology, and to acknowledge the harm they have caused to both mothers and children. They also need to remove barriers facing victims that prevent them from tracing their relatives, as well as do everything they can to help reconnect these lost generations to their roots. We are all victims in this scandal, and the emotional scars are ones that live with us throughout our lives.
Having spent much time in London I now call the UK my home, and I stand with the victims of the UK scandal as an associate and fellow victim.
I know little to nothing about my own mother – Georgia – and the circumstances surrounding my adoption, and only have my existing birth records to go off of. Thanks to the incredible work of dedicated researchers like Gonda Van Steen at King's College London I can say with certainty that her story was in line with many other mothers at the time. I've worked alongside writers to recreate her story based on other accounts, many of which detail exploitation by officials, nurses, and orphanage employees.
I have spent most of my adult life trying to find Georgia, to learn her story or to discover just something about who I really am, but all to little avail. I am deeply hurt when I imagine what might have become of her and what this ordeal did to her and so many other mothers like her.
The committee found that the UK Government bears ultimate responsibility for the pain and suffering caused by public institutions and state employees that railroaded mothers into unwanted adoptions. It further called for more to be done to support those dealing with the life-long consequences of these adoptions, urging the Government to improve access to counselling and remove barriers to accessing adoption documents.
The committee's report says they were subjected to "cruelty", "abuse" and "pressure" – all for the purpose of getting them to hand over their babies for adoption. Many women say they were denied pain relief during birth and were abused by social workers, nurses and other staff.
Under some guise of what was proper, or following religious values, pregnant women were put under the care of the church. They "were considered to have transgressed", said the report, and had to be punished.
Evidence was taken from around 300 people during the inquiry, mostly birth mothers and adopted children. This small number has a big impact on our story, though, and the more that share their stories the more likely it is we will see action.
In the US I joined a network of Greek-Americans who were all victims of forced adoption. It is estimated that there are up to 5,000 of us who were sent to America alone, and there are countless others across the world who were too sent away to 'save the blushes' of the Greek authorities. The exact figure may never be known as we were not given names, just numbers, and many of our adoptive parents were not given paperwork, meaning without it we cannot even prove we were born in Greece at all.
I have a tattoo on my forearm – the numbers that were used to identify me when I was a baby. To the authorities I never even had a name, just a number. I encourage fellow victims to take ownership of their ordeal, and know that it's not their fault. We are victims and we deserve an apology.
The government allowed innocent women to have their lives destroyed and they destroyed us, their children, too. Across Europe, adoption agencies were involved at an early stage of an unmarried woman's pregnancy. We need to see records of who was affected, this could help resolve the pain these women endured.
One witness told the UK inquiry she "was belittled and bullied into thinking I had only one option". Namely, to have her baby adopted.
When I read the committee report I was overcome by emotion. My circumstances shaped my life, prevented me from forming relationships, led to a sense of no self-worth and paved the way for generational trauma to spread. I have two failed marriages because I felt I never deserved happiness. This story impacts me, and my daughters. Their grandmother went through this. It's her legacy, and it's unforgivable.
So what we need now is action. We need apologies but we also need the means and facilities to find our birth mothers, to trace our heritage. I implore the government to open up access to documents enabling victims to find their families.
The committee has also urged ministers to provide better counselling services for birth mothers and adopted people and this too is something I support.
I used every means possible to try and find out about my mother, but it proved just about impossible because documents have been lost over the years. I am fortunate I could finance my attempts, but many others do not have that luxury. I am calling on the UK government to fund research for victims wanting to track down their birth mothers and children. The committee called for improved access to birth and medical records, saying there are often huge disparities in the timeliness of the responses of local authorities.
If this is done then hopefully, for other victims, it may not be too late.
What to read next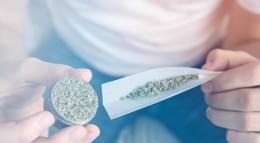 With new research indicating there would be nearly 6 million new...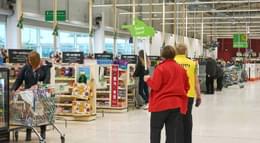 With legislation in the new Police, Crime, Sentencing and Courts Act...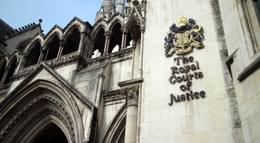 With more strikes by barristers planned for July following those earlier...