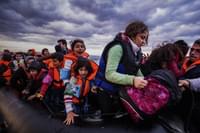 Migrant crisis pushes Europe to the brink
Alexander Fiuza believes the EU migrant crisis is undermining the stability of the European Union. Brussels must urgently rethink its current strategy of tackling the crisis, he says.
In desperation, Italy has recently threatened to give over 200,000 migrants residency permits, allowing them to travel freely throughout EU countries. Italy cannot cope with the thousands of new migrants arriving every day from across the Mediterranean – well over 86,000 so far this year. According to Italy's coast guard, humanitarian rescue ships picked up more than 1,000 migrants from nine rubber and wooden boats off the coast of Libya two Thursdays ago. Arrivals of migrants to Italy are up almost 18 per cent on the same period last year, Italy's Interior Ministry added last Thursday.
If this situation continues it will have disastrous effects for every nation in the EU, including, for the next few years at least, the United Kingdom.
Since the migrant crisis began making headlines in 2014, it has been made much worse by German Chancellor, Angela Merkel, throwing open Germany's doors to welcome as many migrants as possible. Her naïve open-door policy, which broke the EU's own laws on processing asylum seekers in the first country they land in, encouraged hundreds of thousands to risk their lives crossing the ocean while funnelling millions of pounds to people traffickers.
80 per cent of migrants arriving in the EU have had no documents proving their identity. There is no way of knowing they are who they say they are. Germany's Federal Service for Migration and Refugees show three out of every four are male, and two-thirds are under 33.  Each migrant in Germany costs the German Government on average £10,200 per year – estimates put the cost of migrants in the UK as high as £30,000. By the end of 2016 close to 99 per cent of the migrants Germany took in were still unemployed. Adding tens of thousands of unemployed migrants is hardly helping Germany's ageing population. Moreover, incompetence and unwillingness to do any meaningful vetting has also led to a spike in migrant crime – up from 114,238 crimes in 2015 to 174,438 in 2016 – an increase of 52.7 per cent.
The EU's migrant policy isn't just self-defeating, cripplingly expensive and socially disruptive, though. Its grand solution for wealthy northern European nations, the imposition of migrant quotas on Eastern and Southern EU countries, has run into the obvious issue of the Schengen Zone, through which anyone can cross borders freely. In Portugal, for example, of the 1,255 refugees sent there by quota, 474 have left. Of those, 147 have been found and many arrested as far afield as Sweden. In other words, the migrant quotas are already proving to be a failure.
This obvious policy failure has not stopped. The EU has already been threatening Poland and Hungary with sanctions over their refusal to participate in failed migrant quotas.
In the UK itself, a continued migrant crisis will magnify existing problems. Mass migration has already cost the UK government £114 billion between 1995 and 2011. A recent study from Migration Watch showed Britain on track to add a city the size of Birmingham every two years if it does not end 'free movement', and if the migration crisis gets worse it could be even more.
This surge is putting pressure on schools, hospitals, and housing. Home ownership is collapsing among the young, and rents are climbing ever higher. New research from the Adam Smith Institute shows these pressures have prevented 157,000 births between 1996 and 2014, while over one in four births in Britain are to migrant parents.
EU policymakers could have adopted a policy of funding refugee camps closer to conflict zones, where their money will literally go ten times further in helping people. They could take a manageable number directly from such camps, helping far more people. This would help to cut out the people traffickers and ensure only genuine refugees receive help. Such an approach would also make it far easier for the refugees to return and rebuild their lives once the war is over. Only Britain has adopted this common-sense approach.
They could also have adopted Australia's successful policy of turning back migrant boats and processing asylum seekers offshore. This has ensured only real refugees are taken in. It has ensured people smugglers and the organised crime they fund go penniless. It has also seen the number of migrants dying in attempted sea crossings collapse to around zero, while in the Mediterranean over 5,000 drowned last year.
Adopting these policies, of helping migrants where they are, turning back the boats and processing asylum seekers offshore would help the people of EU Member States. It would aid the EU's stability, and it would be better for real refugees. If we are going to avoid suffering for the mistakes, incompetence and ideological blindness of the Eurocrats, we must Get Britain Out sooner rather than later.
Alexander Fiuza works for a political party. He has experience in European political parties and Eurosceptic campaigns, and graduated from the University of Southampton.
What to read next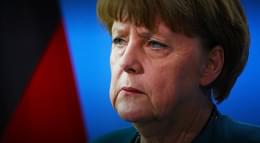 The rebalance of power among German political parties means hopes of...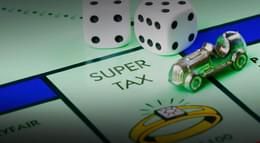 The chancellor needs to appeal to the silent majority. He needs...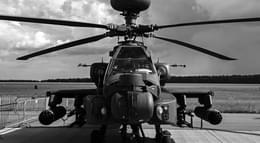 Post-Brexit the Government must streamline public procurement rules, and make the...