Secondary schools must embrace greater choice
The Department for Education has released new data on school capacity which shows 23 per cent of English secondaries are now at or in excess of their capacity, the highest proportion in ten years.
More worrying, however, are the projections for the number of secondary school pupils over the coming years. By 2026/27, the government is forecasting almost 150,000 additional secondary school-age children.
With a quarter of secondary schools running at their limits, we will inevitably need more pupil places.
However, the surge in pupil numbers is set to peter out by the 2030s and by the middle of that decade numbers are projected to return to roughly where they are now. So what will happen with the additional places that have been created?

This rise and then fall in secondary pupil numbers is likely to create a 'boom and bust' in schools. The issue is already hitting primaries: Since 2010, 1.16 million school places have been created, mostly for primary schools which are now seeing smaller cohorts each year.
The Department for Education is making funding available to help schools manage "significant" declines in pupil numbers as headteachers have been left forking out for excess capacity while dealing with the cost of living crisis.
This rise and then fall in secondary pupil numbers is likely to create a 'boom and bust' in schools.
To make ends meet, schools have been forced to cut support staff and halt enrichment activities.
Meanwhile, local newspapers are highlighting how more children are missing out on their first-choice secondary schools due to increasing demand.
The Baker Dearing Educational Trust, which supports England's network of around 50 University Technical Colleges (UTCs) that deliver a science and technology curriculum to 20,000 pupils, is seeing increasing demand for places at certain UTCs.
Two of these UTC secondary schools, in Portsmouth and Doncaster, are applying to the Department for Education to open new UTCs in their area. This is to cope with additional demand, not just from their immediate locality, but from outside their catchment area as well.
This makes a complex problem even more layered. Not only will there be a significant additional demand for school places that will eventually diminish. Ministers, officials, and schools will also have to meet a growing demand by families for a greater choice in education pathways.
Young people want different results from their school experience. Some favour humanities subjects, for example, whereas some want to learn technical skills.

There is a dire need for greater technical education options in our schools, after our trust found last year that design and technology student numbers have fallen by up to 71 per cent since 2010.
Ministers, officials, and school staff need to respect that children are increasingly aware of the options available for them and are already making decisions about what pathway they want to follow in life.
A recent survey we conducted among UTC students found 50 per cent of those joining at GCSE already had an idea of what they wanted to do as a career and felt the UTC was right for them.

The Baker Dearing Trust has been working on a solution with industry, school leaders and the Department for Education which would expand school places and provide greater choice for young people, without having to massively expand the schools sector.
The UTC Sleeve initiative would involve delivering a technical education pathway for pupils from existing secondary schools, but with dedicated staff, equipment, and governors.
UTC Sleeves, of which one is already in operation in Bristol, deliver a curriculum based on an industry specialism such as digital or engineering and are built in concert with local employers.
Students follow an integrated pathway of study through which they would acquire technical knowledge. Equally crucial, they would leave school 'work-ready,' conscious of the high standards of appearance, conduct, work, and responsibility that are expected in a workplace.
Focusing on an industry specialism, rather than the melange of subjects offered by mainstream schools, would allow Sleeve students to undertake a broader range of technical and creative qualifications in addition to a core academic curriculum at KS4.
Sleeve students who continue to post-16 would primarily study T Levels, the government's flagship technical education alternative to A-levels.
Both during and since our consultation earlier this year on the proposal, UTC Sleeves have gained the support of industry bodies and multi-academy trusts. Yet we are still interested in speaking with employers and industry stakeholders to discuss how a UTC Sleeve would benefit their area.
What to read next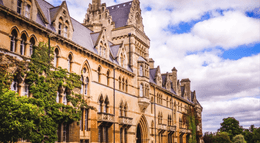 Restricting places on university courses is easy, but it does not...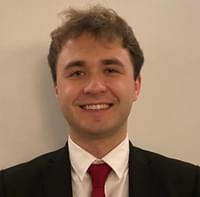 You needn't listen to the Minister for Further and Higher Education,...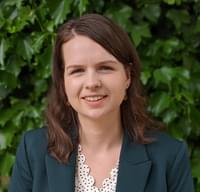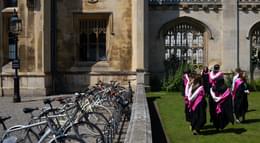 The current system is a graduate tax in all but name...