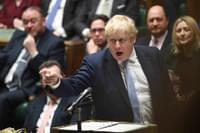 Salacious slurs and the future for Boris Johnson
After Boris Johnson was widely criticised for accusing Keir Starmer of failing to prosecute Jimmy Savile, Julian Hayes outlines just how wrong the Prime Minister was in making such a statement.
On the 31st January 2022 Boris Johnson reached, if it can be possible, a new low in his tenure as Prime Minister. Under the cosh in PMQs over "partygate", in what we have since learnt was a planned riposte to the justifiable criticisms made of his leadership, Johnson accused Sir Kier Starmer of spending "most of his time prosecuting journalists and failing to prosecute Jimmy Savile." As the poison poured from his loquacious lips his front bench cronies in particular Jacob Rees-Mogg could be seen lapping it up, smiling and nodding vociferously.
Not only was this a complete fabrication, but it was said with the cynical aim of deflecting from his own wrongdoings and weaknesses as leader of this country. The use of parliamentary privilege to deflect any potential slander suit was cowardly, and it is noteworthy that he and his inner circle chose not to repeat the lie outside the chamber. What also has been overlooked is that in that same sentence, Starmer was being criticised for having been responsible for the prosecutions brought against various journalists involved in the News International phone hacking scandal, which at the time the public and parliament had clamoured for.
Johnson later attempted to clarify the point that he was apparently trying to make suggesting that Starmer, as the then head of the CPS, should take responsibility for the failure to prosecute Savile. He refused to accept that what he had said was both factually and morally wrong
Words have consequences, and as a lawyer practising in the field of criminal law I am all too conscious of that. To suggest the disgraceful behaviour displayed towards Starmer, by that gang of thugs outside parliament and subsequent death threats was not a result of that lie, as Johnson did, is in turn a deceit. We perhaps should not be surprised Johnson's Trumpian lack of shame and self-awareness is now all too familiar. For the Prime Minister to have attempted to create such a smoke screen and liken his position to that of Starmer's is comparing chalk with cheese.
So, what is the truth?
It is correct that Keir Starmer was DPP and head of the Crown Prosecution Service from 2008 to 2013, the time that Savile was being investigated in respect of sexual abuse allegations.
There were four allegations of sexual abuse from the 1970s investigated by the Surrey police. Savile had been interviewed under caution and as is perfectly normal, and still the practice today, the police referred their file to the CPS to review the evidence and make the final decision on whether there was 'sufficient evidence' to charge the tv personality. The reviewing lawyer, not Starmer, was the one who made the decision not to prosecute.
In the DPP statement of January 2013, the Labour leader said as follows "On a number of occasions, Surrey Police consulted the Crown Prosecution Service for advice about the allegations that they were investigating. In October 2009, the CPS reviewing lawyer with responsibility for the cases advised that since none of the complainants was "prepared to support any police action", no prosecutions could be brought."
When the terrible truth of Savile's activities came to light, Starmer appointed Alison Levitt QC in October 2012 to undertake a comprehensive review of the police and CPS handling of the case. Unlike Johnson he did not choose to deny that it had happened nor hide the truth behind clouds of smoke and waffle. Starmer was not forced to concede the need for such an investigation after being pressured by press and public opinion. Again, unlike Johnson and the Sue Gray report, Starmer published the report in full in 2013. It found that there was nothing improper that had influenced the decision not to prosecute Savile although it found that had the police and prosecutor been more robust in their approach the decision may have been different.
Starmer also made a statement on the report and accepted and apologised for the "shortcomings in the part played by the CPS in these cases" commenting that he hoped that it be a "watershed moment" in the way such cases were investigated. Indeed, true to his word Operation Yewtree subsequently investigated and prosecuted a number of prominent celebrities of the Savile era on charges of sexual abuse.
Quite rightly Johnson has been condemned for his behaviour, even amongst more principled members of his party, and notably led to his head of policy, Munira Mirza, resigning as she could not stomach Johnsons conduct any longer. Yet it appears to be water off a duck's back as he continues to pedal his false narratives knowing that there are those who are more susceptible to his charms and all to ready to believe him. Time will tell whether the electorate will continue to accept this behaviour or call time on what has been a calamitous period in British politics.
What to read next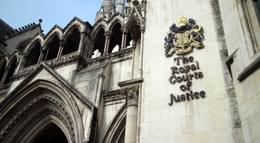 With more strikes by barristers planned for July following those earlier...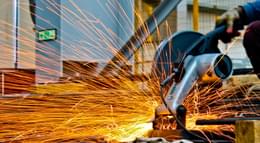 The Chancellor should use his Autumn Statement to give support to...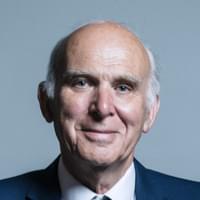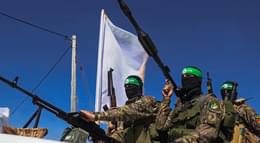 Islamic Revolutionary Guard Corps encourage an "apocalyptic war" against Jews and...