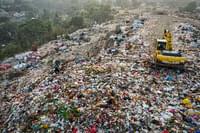 Only full disclosure will achieve global circularity
In just over a week, thousands of international negotiators will descend on United Nations Avenue in Gigiri – the diplomatic centre of Nairobi. After previous negotiations in Uruguay (INC-1) and Paris (INC-2), leaders and delegates from across the globe will convene to develop a landmark international legally binding instrument on plastic pollution (INC-3).
The session will occur some 70 days after the UN published the 'zero draft' text of the treaty, which was issued following the last committee gathering in May of this year. Providing the intellectual impetus for INC-3, the zero-treaty draft indicates member states should target the "prevention, progressive reduction and elimination of plastic pollution throughout the lifecycle of plastic." It also stipulates that harmful chemicals and the hardest-to-recycle plastics should be phased out more rapidly. Additionally, the draft hints at international bans on the highest-risk plastics.
The Zero Draft text undoubtedly takes humankind a step closer to the world's inaugural global agreement to mitigate plastic pollution.
The requirements set out the need for global organisations to practice robust reporting to "ensure mandatory disclosures from businesses, including the financial sector on their activities and financial flows from all sources related to plastic pollution and related sustainable finance practices." This provision marks a positive step forward, with full disclosure being key to any successful treaty outcomes.
However, mandatory disclosure from business is one of two options in the zero draft, with Option 2 putting reporting in the hands of a "governing body" who will "evaluate the effectiveness of this instrument" and "decide upon the timing and format of the reporting to be followed by the parties, taking into account the desirability of coordinating reporting with relevant international instruments and organisations."

While any increase in plastic reporting and disclosure is promising, removing mandatory disclosure for business and moving towards an evaluation-style model that only takes into account the "desirability of coordinating reporting with […] organisations," will not create the level playing field for global industry that mandatory disclosures provide; instead creating a potential level of ambiguity in plastic reporting that creates challenges for corporations, governments and the environment alike.

It's now time for plastic footprinting and full disclosure to be embraced by UN Plastics Treaty delegates
Environmental reporting and other regulatory systems enable companies to transparently share the environmental, social and financial impacts of their activities. Although there are many voluntary disclosure mechanisms, a mandatory disclosure system provides transparency and comparability of the primary data used to calculate the environmental impact of a company's activities. In the plastics context, a global accountability framework can integrate universally- adopted disclosure metrics to transparently communicate the potential for plastic pollution.
While we advocate for a transparent and mandatory system in the UN treaty, it is important to also consider what exactly is being disclosed. Currently, some companies disclose through redesign frameworks, such as those available the Global Commitment from the Ellen MacArthur Foundation and the UN Environment Global Commitment. This is a worthwhile and important step for global disclosure, but it is crucial that we now evolve to look more closely at the actual results of redesign. We must consider that designing for recyclability is only one part of the equation to solving plastic pollution, and that truly protecting the environment's future also requires quantification of reduction efforts and other interventions.
The real impact of plastic on natural environments is very difficult to evaluate, as it depends on many variables, not all of which are known or quantifiable. Companies therefore need to measure the plastic that escapes from their supply chain and that ends up leaking into the environment; they need to know their true plastic footprint.
The plastic footprint measurement, akin to a carbon footprint, refers to the process of evaluating the effect that the plastic generated by an individual, organisation, community or country has on the environment. This measurement accurately captures plastic leakage, which is the amount of plastic released into the environment (soil and oceans), from both macro- and micro-plastics.
Plastic footprinting is an important foundational methodology that can help alleviate uncertainty around the true scale of plastic pollution, as well as being the primary tool for mandatory disclosures. It also allows organisations, governing bodies and countries to better map, measure, and predict leakage across an entire value chain, enabling them to understand how their employment of plastic impacts the environment.
It's already a system being embraced by global industry. The Plastic Footprint Network, a group of leading businesses and NGOs convened by EA Earth Action, has created a framework to understand what happens to plastic that is put on the market, and to effectively measure an organisation's environmental impact from plastics that they produce and use.
Robust waste management data, including leakage metrics, allows countries, organisations and sustainable practitioners to understand the consequences of local waste management infrastructures on their plastic footprint. This then equips and empowers organisations with the tools to responsibly disclose what they place on the market independently, as well as how the products either adapt to the infrastructure in place for managing a product once it has reached the end of its life or support governments to develop the necessary infrastructure to effectively manage plastic waste and mitigate pollution.
It's now time for plastic footprinting and full disclosure to be embraced by UN Plastics Treaty delegates and actively incorporated into their negotiations. This will ensure governments and regulators have the tools to ensure businesses commit to a standardised measurement protocol for mandatory reporting, while also giving businesses a level playing field for their reporting.
I therefore stand with those in business, NGOs, government and people across the globe in asking that the treaty incorporate mandatory disclosure, centralised through the proposed UN Treaty, and harmonise with adequate detail what will be disclosed. A treaty based on less robust assumptive or "appropriate" measures will only provide the world with a fraction of the data required, and will fail to deliver the truly circular systems required to address the global plastic pollution crisis.
What to read next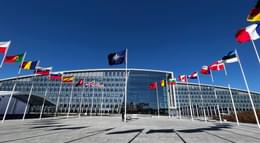 By engaging in efforts to mitigate climate change, NATO can move...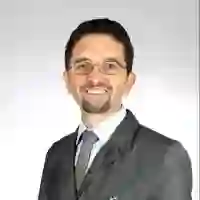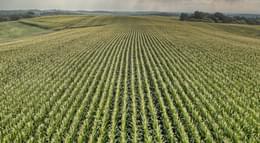 As threatening as fungal diseases are to us directly, they also...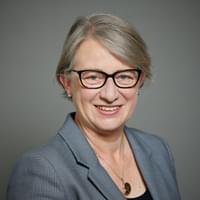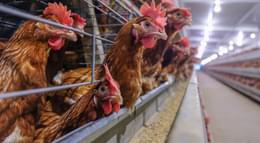 The British public care deeply about animal welfare. This was the...