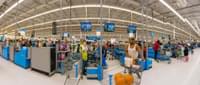 Long a political target, big business polls better than you might think
Despite criticising the actions of big business being a favourite pastime of many a business minister, John Kroencke writes that wider opinion of big business is actually more favourable than we might expect. 
Like many I rely on Amazon. In fact, there is rarely a week where a package doesn't arrive on my doorstep. While I feel compelled to keep this quiet among certain Guardian-reading crowds in London, recent polling conducted for the Centre for Enterprise, Markets, and Ethics has found that clear majorities of the British public trust big British businesses and even multinational firms.
A whopping 69 per cent percent of the British public tends to trust big UK businesses. A slightly smaller 61 per cent of the public tends to trust multinational businesses. Despite well founded fears that younger generations are turning away from the market, for those between 18 and 34 years old this measure rises to 73 per cent (72 per cent for large domestic businesses). Perhaps surprisingly only 52 per cent of those 55+ trust multinationals. For cosmopolitan London this measure rises to 71 per cent over the 62 per cent for England as a whole. While there is a sizable difference between the 61 per cent trust in for multinational business and 88 per cent trust in family businesses that does not diminish the results.
This polling conducted for the Centre for Enterprise, Markets and Ethics by Savanta ComRes polled six audiences between 10th May 2021 and 5th August 2021 to secure their findings: the general public, regular churchgoers, business leaders, Muslim and Jewish people, and Church leaders. They also conducted in-depth interviews between 10th May 2021 and 5th August 2021 with ten Anglican and Catholic bishops. The total sample size was just short of 3,500 people.
Why might the public support multinationals and big business more than many journalists, church leaders (only 30 per cent of whom tend to trust multinationals) and politicians? One reason is that while they may love to support their local businesses, the convenience, reliability, and price offered by larger businesses is simply difficult to deny. We may pick and choose what we are willing to pay more for whether it is a local café or butcher, but we do so in the context of relying on big business for the heavy lifting. Even Meg Ryan's character, Kathleen Kelly, in 1999's You've Got Mail buys her coffee from Starbucks while watching her small bookstore lose out in competition with a larger chain retailer.
Interestingly although once mainly the product of people on the left-wing like small bookstore owners on the Upper West Side, multinational and big business bashing has increasingly been advanced by right-wing politicians as well. In the United States, there is an active effort to regulate Big Tech and Amazon, in particular, is the target of scorn. In the UK, the concerns of multinationals were dismissed with the Prime Minister's infamous "f*** business" comment in 2018. And more recently it was floated that Amazon and other online retailers may be the target of future policy in a misguided effort to 'save the high street.'
It is perhaps worth distinguishing between big businesses of the regulated sort and those that maintain their edge despite competitive pressure. While anti-tech claims are becoming louder, tech concentration seems to benefit consumers and there is obvious dynamism in the field. Previous market leaders like Myspace and Nokia faded away at great speed when the product they offered was outclassed by new entrants. The quality of these new products was not a direct result of their funding as we can see in the failure of some high-profile products released by big firms. For instance, when Amazon released its smartphone, it went nowhere for the same reason. Coronavirus drove many new users to Zoom and not just to previous leaders like Skype and Microsoft Teams.
While politicians may inveigh Amazon for its supposed harms, a poll from this summer found that Amazon was more popular than the Supreme Court, NATO, the Center for Disease Control and other major American institutions excepting the armed services. More than just being unpopular, however, efforts to go after Big Tech risk reducing competition by limiting the ability of mergers and acquisitions that allow firms to compete with one another. The bipartisan bill introduced by Amy Klobuchar (Minnesota) and Tom Cotton (Arkansas) doing just that in the United States conveniently allows the large retailers Target (Minnesota) and Walmart (Arkansas) to engage in the practice while limiting their competitor Amazon and other Big Tech firms.
While they may be more popular than expected, multinationals shouldn't feel too secure in popular opinion saving them from efforts to regulate them. The efforts to regulate them are increasing and trust of the public is tepid. While a majority trust multinationals just 8 per cent say that they trust multinationals a great deal and 11 per cent for large UK businesses compared to 23 per cent for family firms.
Dr John Kroencke is a Research Fellow at the Centre for Enterprise, Markets and Ethics
What to read next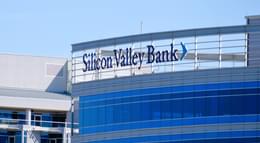 Six months after the dramatic collapse of Silicon Valley Bank (SVB),...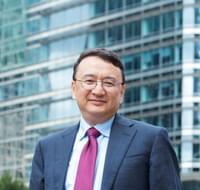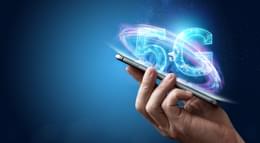 Digital empowerment means more than just access. Let's imagine that a...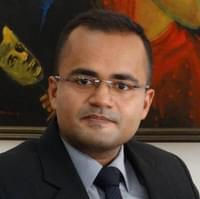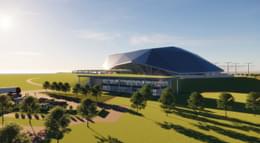 It's time to stop treating the industry as a special case,...